Smart Grid and Green Solutions
Smart Grid and
Green Solutions
Smart grid refers to an electricity grid which the flow of electricity and data between the power utilities and consumers is bidirectional. This is possible as the smart grid is equipped with digital communication technologies that make it more efficient, reliable, flexible and 'greener'. Renewables such as solar power and biomass plants are essential components of microgrids, which can function independently from the main grid. In a traditional grid, power generation is centralised and flow of power is from utilities to consumers only.
In terms of energy storage, a traditional electricity grid has almost no storage capabilities; they are demand driven and have a hierarchical structure whereas in a smart grid, energy storage systems help to stabilise the grid by balancing the load and increases flexibility.
Smart grid also possesses self-healing capabilities which enable it to automatically detect and respond to grid problems and ensure swift recovery after grid disturbances. Some elements of a smart grid include: advanced metering, green energy such as solar and wind, distributive energy resources, energy storage systems and electrical vehicles.
Pilot Mechanical &
Biological Plant
Our Consortium between Eastern Green Power and Hangzhou Jinjiang Group has been awarded by NEA to design, build and operate Singapore's first-of-its-kind Mechanical & Biological Treatment (MBT) Plant.
The facility is able to handle 500 tonnes of domestic waste per day, translating to about 7 per cent of domestic waste in Singapore. The municipal solid waste (MSW) is treated by extracting the recyclables such as metals, plastics etc through mechanical sorting and the remaining waste will be converted into solid recovered fuel (SRF) through biological treatment technologies. Through sorting and bio-treatment, the SRF produced will have a higher Calorific Value (CV) which can be used to produce high-temperature and high-pressure steam to power turbine-generators, thus greatly increases the electricity output.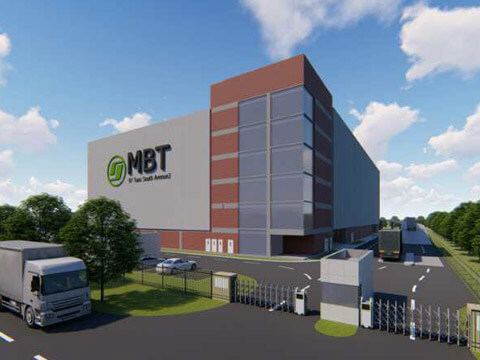 This biomass power plant is designed to support the Singapore's Future Grid and Environmental Goals by:
Acting as Distributive Energy Resource (DER) in the electrical grid
Maximising waste to energy, reducing our reliance on natural gas
Prolonging our only landfill's lifespan by minimizing the amount of solid waste produced through advanced boiler incineration technology and improved flue gas emission system
Supporting future business expansions
Increase Carbon Credit
(Smart Grid and Green Solutions)
| Project Title | Type | Project Awarded | Status |
| --- | --- | --- | --- |
| Kusu Island 1kWp | Solar | 2014 | Completed |
| Pulau Ubin 30kWp | Solar | 2017 | Completed |
| Satellite Earth Station 40kWp | Solar | 2018 | Completed |
| URA Carpark Signboards (283 units) | Solar | 2019 | Completed |
| Mechanical Biological Plant | Renewable Energy | 2021 | In Progress |
| Biomass Power Plant | Renewable Energy | 2021 | In Progress |
| 200MW Battery Storage System on Jurong Island (HV/MV Electrical Equipment Supplier) | Energy Storage System | 2022 | In Progress |
Find Out More About Us
Our people are our biggest asset but the only way to unlock their potential is to invest in the right business systems that encourage innovation.
mission & vision
Qualifications
We always aim to provide quality products & services exceeding expectations and conduct business with honesty and integrity.
To improve quality of life by bringing forth sustainable technologies with reliable power
Refer to the statistics of our company. Manufacturer's high end manufacturing services are a perfect complement to today's high tech industries.